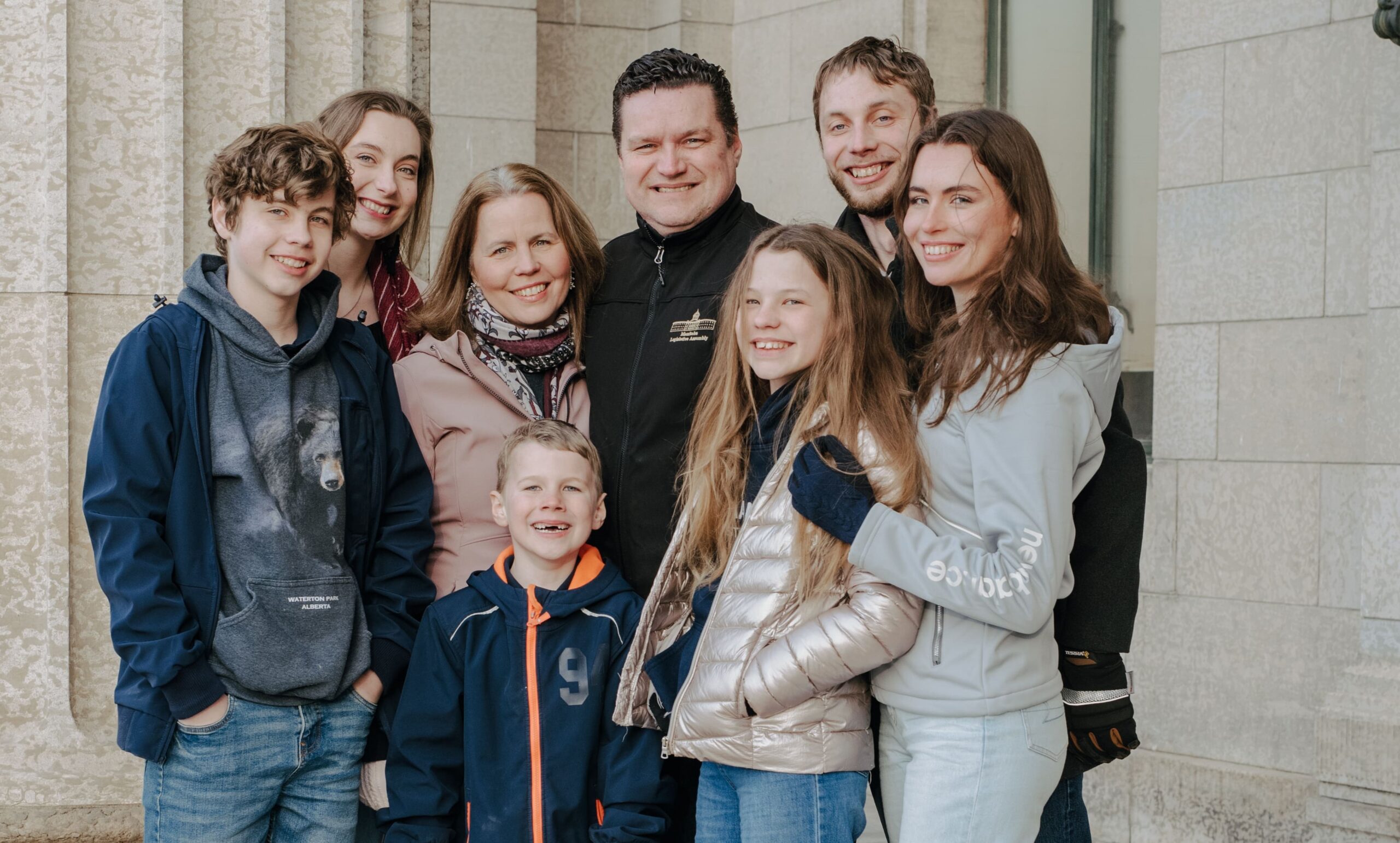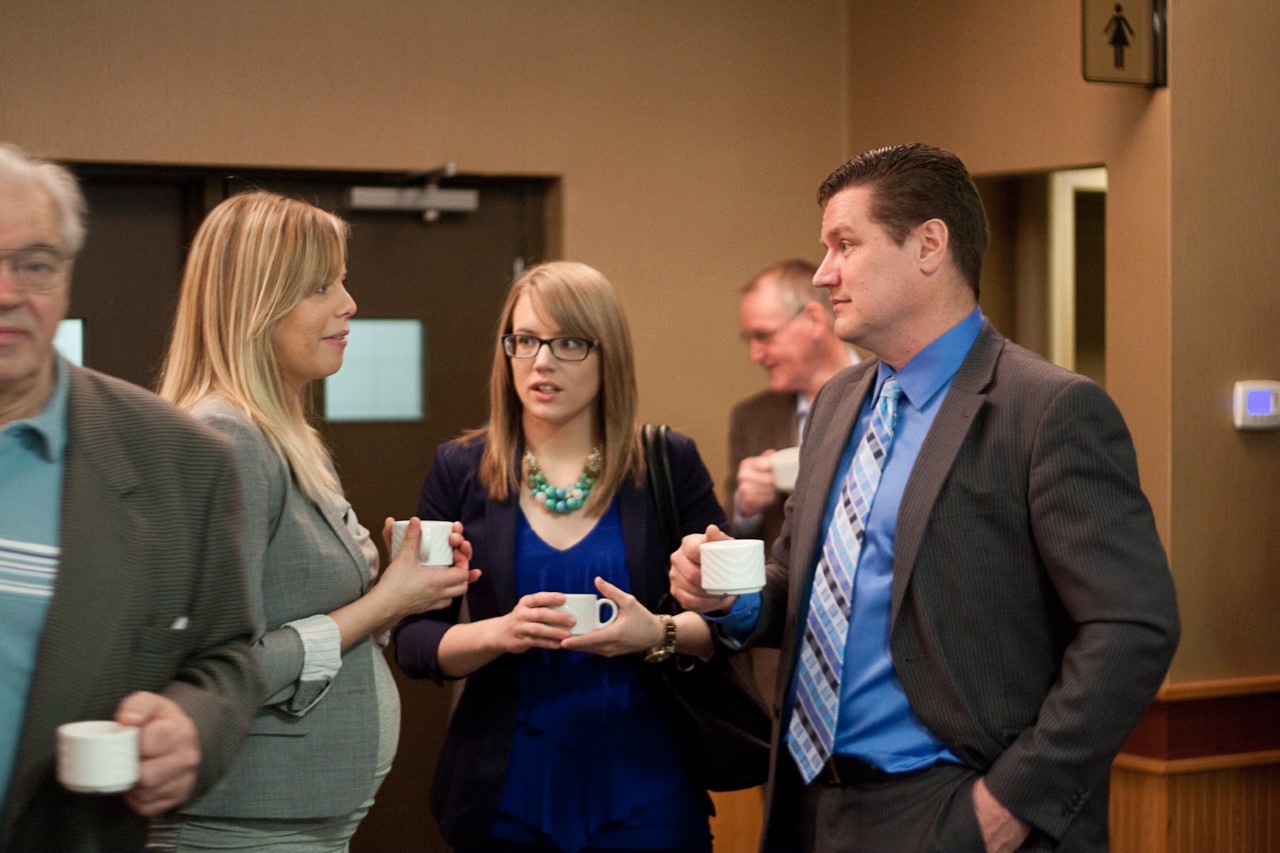 Slide 1
MLA for Radisson/Député de Radisson
Slide 2
- Reduced the PST from 8% to 7%
- Reduced ambulance fees by 50%
- Shortened ER wait times
- Invested $1 billion annually in infrastructure
Slide 3
Listening to the front line
- Speaking with nurses and doctors
- Hearing from seniors
- Available, accountable and active in the community.
Slide 1 - copy
- Lower taxes for families
- Better health care sooner
- 20 new schools
- 40,000 new jobs
- Made-in-Manitoba Green Plan
James has been the MLA for Radisson since being elected in April 2016.
Active in the community, James works hard helping constituents and listening to their concerns.
James has used his background in financial planning and business to get better value for our tax dollars. His common-sense initiatives have saved Manitoba taxpayers millions annually.
As a father of six children, James knows how important it is to protect vulnerable children and improve our Child and Family Services system. He's proud to be part of a government that is giving Manitobans and their children a brighter future.
James Teitsma for Radisson
Thursday, June 1st, 2023 at 1:08pm
The large urban riding extends from Day Street to Panet Road and from Grassie Blvd to Dugald Road. It includes the Transcona Bioreserve at the east end of Devonshire and the entire Kildonan Place shopping district. It includes established neighbourhoods like Mission Gardens, Harbourview South, Eaglemere, Lakeside Meadows, Kildonan Meadows, Kildonan Green and Transcona north of Kildare and west of Day St. It also includes the large new development encompassing Crocus Meadows, Devonshire Park, Devonshire Village and Starlite Village.
Radisson is a diverse riding that includes large residential areas, but also shopping (Kildonan Place shopping district), industrial areas (Terracon Place, north Dugald), automotive vehicle sales ("The Strip" on Regent), hospitality (CanAd Inns, Club Regent Casino) and much much more!
If you are not sure whether you live in the riding, check the map to your right.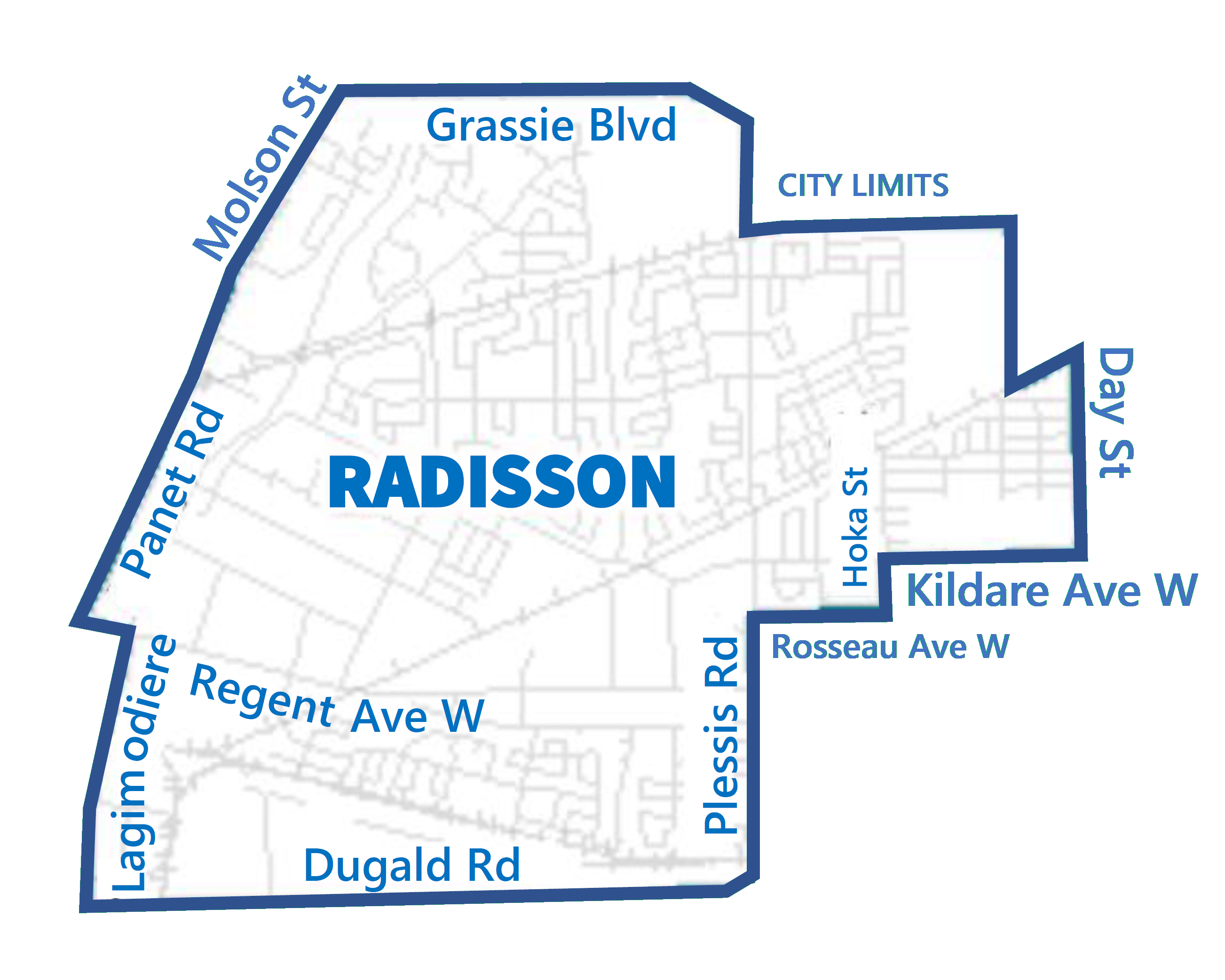 BOOK A MEETING
You can schedule a meeting with James by contacting the office at 204-691-7976 or emailing office@jamesteitsma.ca. 
REQUEST A BIRTHDAY GREETING
PINS
Radisson residents can request Manitoba pins. The office has a variety available.
Contact office@jamesteitsma.ca to get your pin today!
HEALTH
If you need help navigating the health care system, contact the office at any time.
Merci pour votre visite.
James Teitsma est le député de la circonstription provinciale de Radisson.
Vous pouvez lui téléphoner au 204-691-7976
Laissez un message et un membre de l'équipe JAMES TEITSMA vous rappellera dès que possible.